Hi, I'm Jennifer. My family calls me Fur-Fur since the time I was a toddler. I suppose its because I was born to run with the pack (pack of dogs that is). I'm a country girl who has been around animals my entire life and known to sneak home stray cats, lizards, rabbits, and moles (yes moles) to take care of them until my mother would find them and we had to release them back into the wild or take them back to the farm. Since I was 8 years old, I have been pet sitting and caring for our relatives, neighbors, and friends' pets when they go on vacation or working late which gave me a lot of experience with a wide variety of different dog breeds, horses, and cats. I was raised with dogs and cannot imagine a life without them.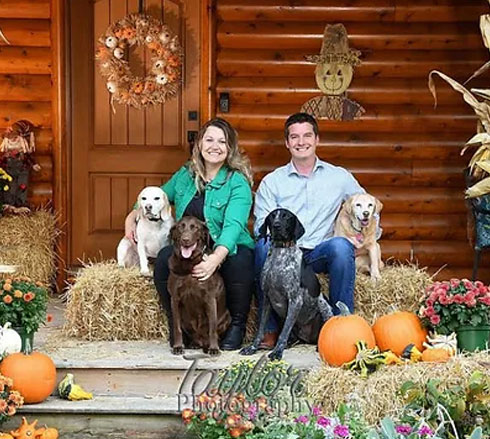 We apologize but we are currently booked up for all remaining holidays in 2023 & Spring Break 2024. Please call if you would like to be added to our waiting list.
Since high school, my mother helped me come up with the fun idea of running a luxury pet boarding facility someday, a concept, at the time, had been rare in certain markets. While in college, working on a business management degree in hopes to have my own business someday, I developed my business plan for my luxury resort concept and took it to a competition through DEX, a collegiate business organization, to present the idea. This plan then sent me to a National competition in Anaheim, CA.  While working toward building my dream and developing my professional skills to successfully run a business someday, I took on a great career in banking/finance for the next 16 years. From lending, to branch manager, to Reginal Market Manager and small commercial lender, I learned the importance of community relations, great customer service, how to help others succeed in order for me to succeed and of course understanding finance in running a good business.  All the while, I kept fulfilling my passion through fostering & training dogs, serving on our local animal shelters board of directors and volunteering to walk shelter dogs and fundraising efforts. Although I enjoyed the financial industry, it was time for me to move on to what really made me get out of bed in the morning!
By 2019, I was eager and ready to move forward to living out my dream where I spent the next year earning my certifications and constant trainings to transition into the Pet Services world and best care for your pets needs in a positive, fear free environment.
My current certifications include:
Professional Pet Boarding Certification, Level 2 - Professional Pet Boarding Certification Council

Infectious Disease Management Certification - Professional Pet Boarding Certification Council

Grooming Certification - Animal Behavior College (ABC)

AKC Safety in the Salon Certification - American Kennel Club

Canine Massage Certification - Barkleigh
In the fall of 2019, my husband and I found the perfect spot for our "fur-ever" home & vision of my dream in the middle of beautiful farm country just 30 minutes east of Grand Rapids, where our dogs could run in the fields, take hikes and play free. We named it the "Dog House" since there will always be more dogs than people here.  I'm so blessed to have married a wonderful, kind, and supportive husband that loves the dogs as much as I do! We have four fur babies of our own, a cat-dog raised by dogs, two rabbits, and fun ducks the dogs love to visit on their hikes. I'm exactly where I need to be, right in the middle of happy barking dogs!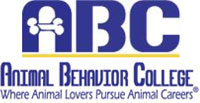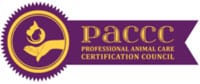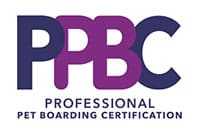 We would like to welcome and share our Dog House with your beloved pet as they enjoy the trails, fun wildlife, and lots of snuggles.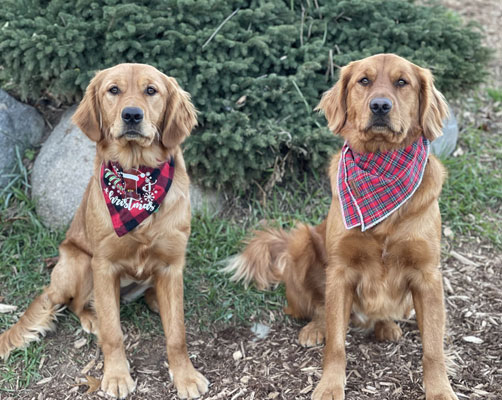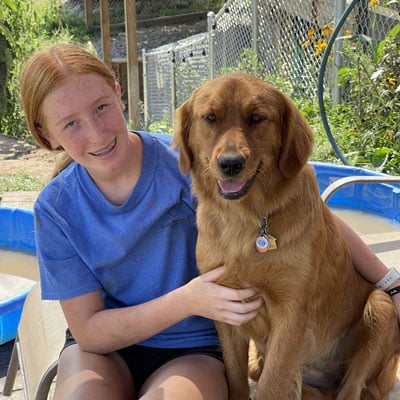 I'm Avery and I'm going to be a Sophomore in High School. I'm a Pack Leader & Pack Leader Trainer at the resort. I'm good at keeping the yard calm and balanced with the dogs and enjoy taking them on their daily pack-walk hikes. I also have become very efficient at all the cleaning, and maintenance needed to be done at the resort for the dogs to be safe here. I play basketball & golf and I'm an outdoorsy girl who loves outdoor sports life. I also enjoy baking. I have a black Labrador Retriever, named Bella. I aspire to do something in the animal industry someday and love learning about them here. This is my second year at Fur Baby Bliss and my favorite thing about being at the resort is playing with the dogs and having one on one time to love on them.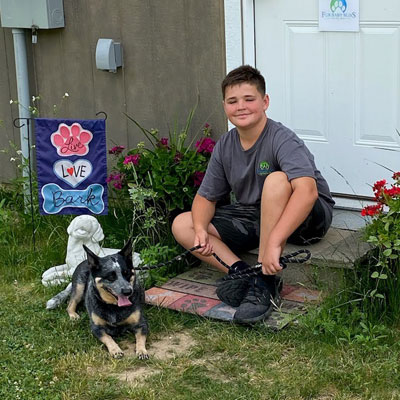 My name is Brady and I'm a Pack Leader at the resort & also as Grounds Keeper. I'm good at having a lot of fun with the dogs and giving firm direction with them when needed to keep the yard balanced and in order. I am going into the 7th grade in the fall and I'm proud of the fact that I have all A's and doing very well in my classes, but I love the outdoor life and I'd rather be fishing as much as I can! I enjoy hunting, fishing, and playing football, baseball, & basketball in school. I have two Golden Retrievers named Max and Kobe who absolutely love coming here to play and have taught me how to manage the yard well. I aspire to own my own business someday so I can make enough money to fund my fishing passion. This is my second year at the resort, and I really enjoy playing with the dogs and building things for them so they can have more fun here!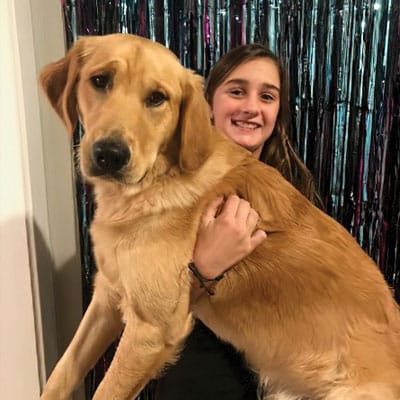 I'm Taylor, aka "T" and I'm going to be a Freshman in High School next year. I'm a Pack Leader at the resort and good at keeping the dogs relaxed and having fun in the yard. I am an athlete and passionate about basketball and love to play every opportunity I can. I also enjoy playing volleyball in school as well. I aspire to do something in the sports entertainment field someday. This is my second year at the resort, and I love meeting all the dogs here and playing ball with them. I have a Golden Retriever, named Tritt who is 2 years old and is Sadie Mae's best friend. Tritt has grown up here and helps us a lot at the resort. He has naturally fallen into the back up "Boss Leader" role when Sadie Mae or Blaze needs a break. Tritt loves to have fun but doesn't have a problem enforcing the rules in his yard when necessary. He doesn't like conflict and wants all his friends to be happy here. He and Sadie Mae make a great team together and are never too far apart.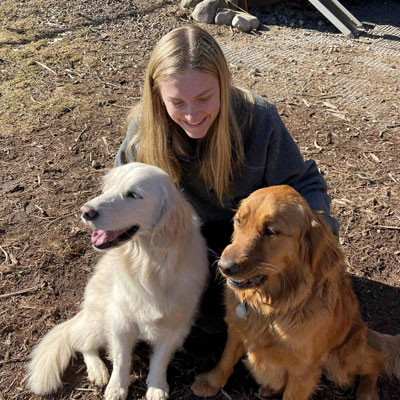 I'm Cynthia and I'm currently the resort's Bather, soon to be Groomer. I also help as a Pack Leader in the yard at times when needed and came onboard in December 2022. I currently attend grooming school at Michigan School of Canine Cosmetology and will be graduating in July 2023. I have an understanding & calming demeanor about me that helps me with the dogs during times of stress, like grooming, which helps dogs trust me right away. I have a fun and playful Australian Shepherd, named Banjo. I like camping and playing pickleball when I can and my favorite thing to do at the resort is taking the dogs on their nature pack walks. I aspire to have my own dog grooming business someday and I can't wait to start grooming all of your fur babies soon.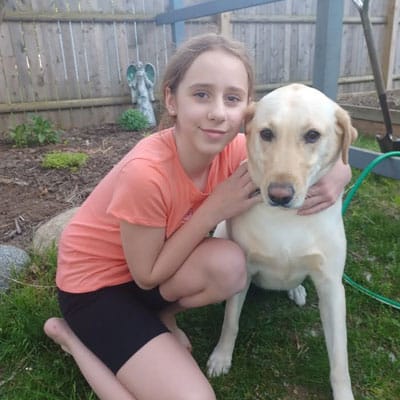 I'm Madeline, aka: Maddie. I'm a new Pack Leader here at the resort this season and will be going into the 7th grade next fall. I play the viola in the orchestra at school and enjoy making crafts like fun t-shirts for my sweet dog, Fern, who is a Yellow Labrador Retriever. I love dogs and look forward to hanging out with all the dogs here and learning more about them as I aspire to do something in the pet industry someday, like be a Professional Dog Walker.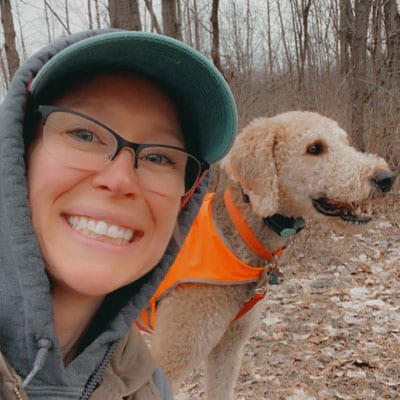 I'm Abby and I'm a substitute Elementary School Teacher. I've been helping Jenn at the resort here during her heavy peak times and when needed. I grew up with horses and have a good understanding and passion for animals. I enjoy the outdoors and love to do anything outside like biking, hiking, camping, and gardening. I have an Airdoodle named Arthur, aka: King Arthur, who was trained by Blaze. Arthur is here often and helps as yard boss back up when Sadie Mae or Blaze needs a break. Arthur has an absolute blast here with all his furry friends and it's his second home. My favorite thing to do here is monitor the play yard & playing with the dogs.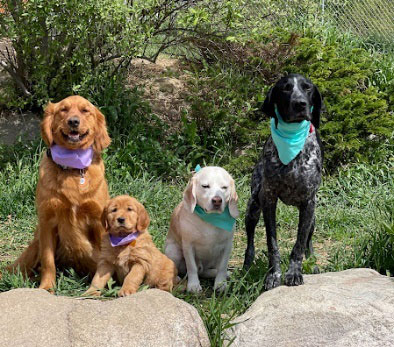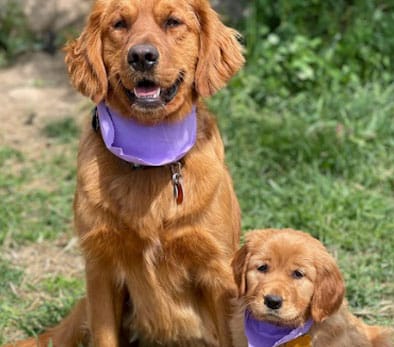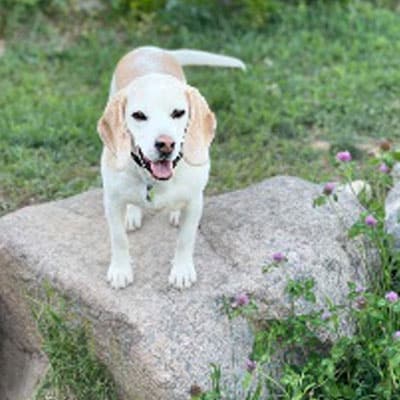 This is Toby, our Littles Captain & Yard Alert. His job is to take care of all the littles at the resort to make sure they are happy and stress-free. He checks in on them or sleeps on the couch with them, but always respects their space. Because of his strong Beagle brawl voice, he also alerts everyone that someone is here.
Hello my furry friends! My name is Toby. My family calls me Tricky Toby or "The Trickster". For those of you who know beagles, you know I live up to the name well! I can be a bit "mouthy" at times and dramatic, but I like to think it's all in the fun of my breeding. I am a very happy soul, but I am an old soul too. I love rabbits (boy do I love me some bunnies) they make me so excited, I want to sing. Tricking and trotting is my thing! I love to lounge around all day long, in the sun, on the couch, on the bed, in the grass. I'm not what you would say an active dog, unless of course, I smell a bunny.
My job here at the Doghouse is pretty simple and one I was born for. I'm the doorbell alert system. I'm also the Little's Captain. Meaning I'm in charge of the small dogs. It's my job to alert my momma when someone comes to the facility because she might be working in the yard, grooming a pup, or busy chasing a pup that took something they shouldn't. She also needs time to get every pup situated for guests when they arrive. Since I have a beautiful piercing voice, I can be heard all over the property.
I'm not always so patient with high energy, young pups though (that's the old soul in me) so I leave that skill to Sadie Mae, she's great with them. I really like small dogs the best. They are definitely my tribe! So mom put me in charge of them and I have to say, it's my favorite job. Don't be too scared of my mouthy talk, I just like to let everyone know I exist. It ain't easy being the little guy, ya know?
~Toby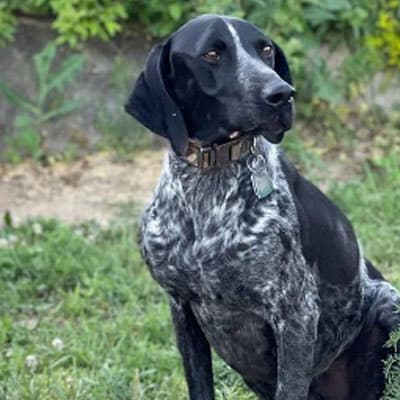 Blaze - Yard Police/Office Manager
This is Blaze our retiring Yard Police Officer and now Office Manager. He helps make sure the yard rules are enforced and stays calm and balanced. He is great at training dogs, especially pups and due to health reasons has recently had to slowly retire into Office Manager overseeing the puppy program and mom.
Hi pupper friends! My name is Blaze but my family calls me Crazy-Blazey. I'm a purebred, stubborn, yet gentle German Shorthair pointer and I know the rules well! I aim to please and have an extremely important job here which I naturally have matured into. My title & job here is to be on police patrol. That's right: I'm the no-fun police when needed so your fur babies stay protected and balanced and not stressed out during their stay here. If I sense tensions are high or some puppy is stressed, I step in and immediately stop the play or intrude and back off the other dog with my alpha stare. I do not like conflict in my yard! I need to be introduced to your dog the first time with the proper dog handshake so they know and understand my role immediately and then everyone has a good time. I also do very well with puppies and absolutely love to train them for my humans. I'm very effective. I team up with my brother and sister to make sure we are all doing our assigned roles to keep everyone relaxed, happy, and having fun. I have a lot of energy, so I bark with enthusiasm & like to run a lot.
I am an Addison's Disease dog (aka: A-Dog) which affects my energy levels a lot. This past January, I fractured my right leg and had to have surgery. I don't heal fast, so my body is forcing me to slowly retire and be mom's office manager. It's a harder job than yard boss trying to keep up with her and boss her around all day! Have no fear, I have trained my best dogs here and Sadie Mae to do a great job for me when I need to step out. I'm also now training our new pack leader, Simba. I was raised to be my daddy's hunting buddy, but I am truly one of mom's most devoted & proud workers. I love my job at the Doghouse and aim to make my humans proud of me! I can't wait to have your pup run with me & visit with us! ~Blaze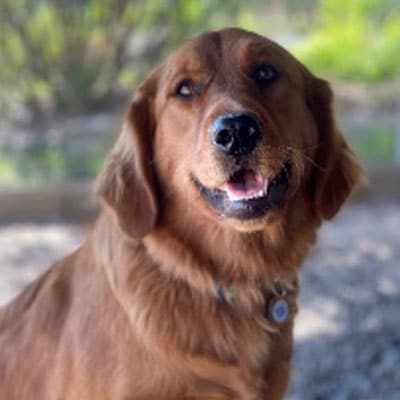 Sadie Mae - Resort Ambassador
This is Sadie Mae. She is our "Resort Ambassador". Her job is to make sure every puppy is happy and having a great time! She also does great calming dogs who might be stressed or upset. In June 2023 she was officially AKC Canine Good Citizen Certified.
Hi my fluffy friends! I'm Sadie Mae and I can't wait to meet you. I'm a Golden Retriever and the apple of my momma's eye. I'm pretty chill and laid back, except for when there are deer in my yard and my protective instincts come out to protect my yard. I'm extremely friendly and my job is to make sure your dog has an enjoyable experience at the resort. I love to play, but I also don't mind just hanging out on the hill in the shade with my furry friends. In June 2023, I worked really hard at completing the AKC Canine Good Citizen Certification so I can use these skills to help your dog stay calm in stressful situations, and proper introductions. I don't like conflict in my yard, so I like to softly approach the situation and try to chat it out and turn on my lovey skill to make everyone happy. If this doesn't work, I will alert brother Blaze or a yard leader to help me out. With my calming demeanor, I've taken on a new challenge to help assist in the Puppy Program we have here. I love helping & training new puppies! Simba and I have become a great team helping them grow up here.
My favorite things to do is play with Blaze & my new baby sister, Simba. We have the same parents, so we are a lot alike. I also love going on hikes with my momma, especially if they are off leash. This is the best place to be as a dog and I can't wait to show you around! ~Sadie Mae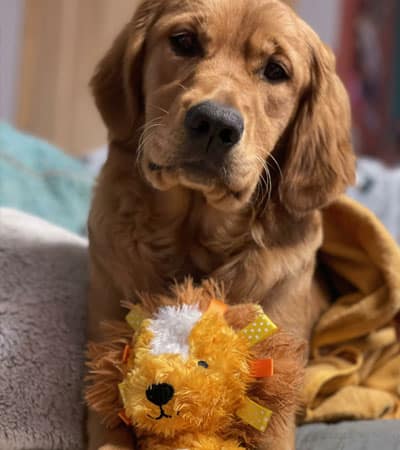 Simba - Resort Ambassador
Hi every-pupper! My name is Simba. My momma gave me that name because she calls me and sister her little lion cubs since we help run the pack around here. I love my name as I hope to grow into a courageous leader someday. But for right now, I really enjoy having fun pouncing & playing as much as possible. I love to play chase, tug, throw sticks around, and my all time favorite....DIG. Mom doesn't seem to like it when I do this though, but it's so much fun to do and I love doing it together with another friend. I'm pretty laid back and have a submissive & loving spirit but I'm always ready to play in an instant! My sister, Sadie Mae, who is also my best friend, has taught me so much and I use all her training skills to make sure we are a great team for your pet here. I absolutely love meeting new furry friends but my favorite is new puppies. I like to teach them hide-n-seek games and we have so much fun. I can't wait to meet you & your fur baby!